University College Donates Hundreds of Previous Common Books to Richmond Public Schools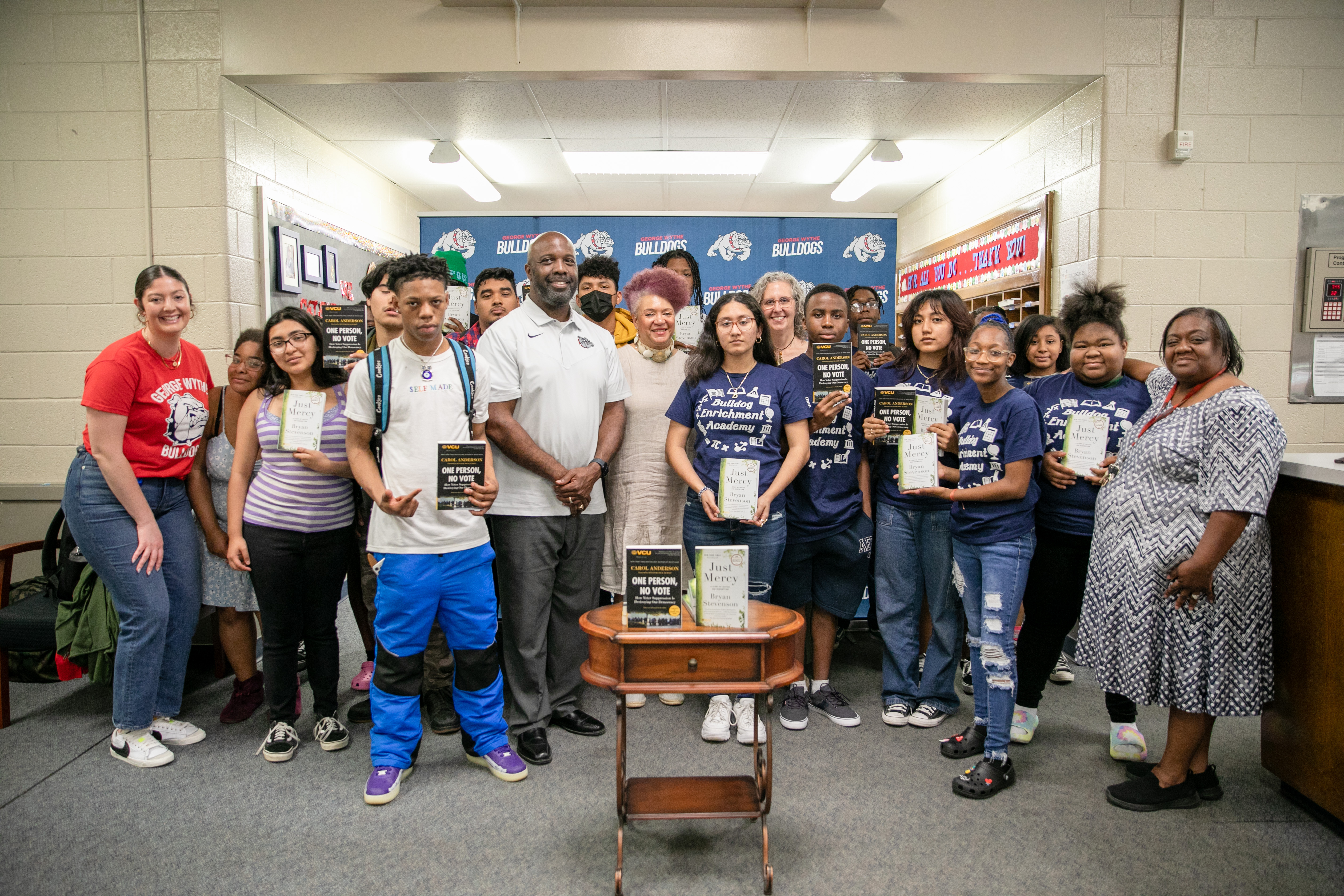 By William Lineberry
lineberrywd@vcu.edu
University College donated more than 450 copies of previous Common Books to several high schools in the City of Richmond, where the texts will be used in courses aimed at teaching critical thinking and writing.
The previous Common Books/Focused Inquiry Summer Reads that made up the donations were:
"One Person, No Vote"
"Just Mercy"
"Tell Me How it Ends"
"Evicted"
"Rising"
"The Secrets of Wonder Woman"
"Covering"
"Salt, Sugar, Fat"
"Covering"
"The Circle"
"Nickel and Dimed"
Interim Associate Dean in University College and 5th District Richmond School Board Representative for Richmond Public Schools, Stephanie Rizzi, and Focused Inquiry Textbook Coordinator and Associate Professor, Vicki Pallo, helped arrange the donations to the public schools.
The donations were awarded to George Wythe High School, Richmond Community High School, John Marshall High School, Franklin MilitaryAcademy and Huguenot High School.
"These copies of 'Just Mercy' will be used in our AP English Language and Composition class to guide my students through the study of rhetorical analysis, persuasive techniques, and argument," said Naiia Smith, a faculty member at Franklin Military Academy.
"In my classroom we explore non-fiction texts on a daily basis, we read, we analyze and we write," Smith said. "We learn from these authors and take the lessons they give us and apply it to our daily lives. We are eternally grateful for these copies of Just Mercy. I appreciate your continued support of my classroom. Thank you for giving my students the opportunity to read about events that deeply affect thousands of humans."
The Common Book, which is housed in University College, is intended to create the opportunity to explore complex social issues through an interdisciplinary lens.