University College creates new minor to help students build career competencies
By William Lineberry
lineberrywd@vcu.edu
University College's Interdisciplinary Studies Program has launched a new minor for undergraduate students at Virginia Commonwealth University that will allow them to take courses that emphasize and teach some of the most sought-after competencies employers seek when hiring recent graduates.
Starting in the Fall 2021 semester, the Interdisciplinary Career Readiness Skills (ICS) Minor will become available to all VCU undergraduates. The new offering is built around allowing students to take a co-curricular path to earn a minor and also build on the eight career readiness competencies as defined by the National Association of Colleges and Employers.
The competencies include Critical Thinking/Problem Solving, Oral/Written Communications, Teamwork/Collaboration, Digital Technology, Leadership, Professionalism/Work Ethic, Career Management and Global/Intercultural Fluency.
"The ICS Minor will help students from any major on campus deepen their competency in the skills that employers most value," said Dean of University College, Constance Relihan. "University College is delighted to be able to assist VCU students as they prepare to begin their professional careers after graduation."
The customizability of the ICS Minor makes it unique among minor options at VCU. Instead of taking classes in one academic unit to earn a traditional minor, students will earn their ICS Minor by taking classes across a variety of disciplines to meet the 18-credit hour (9 upper-level) requirement.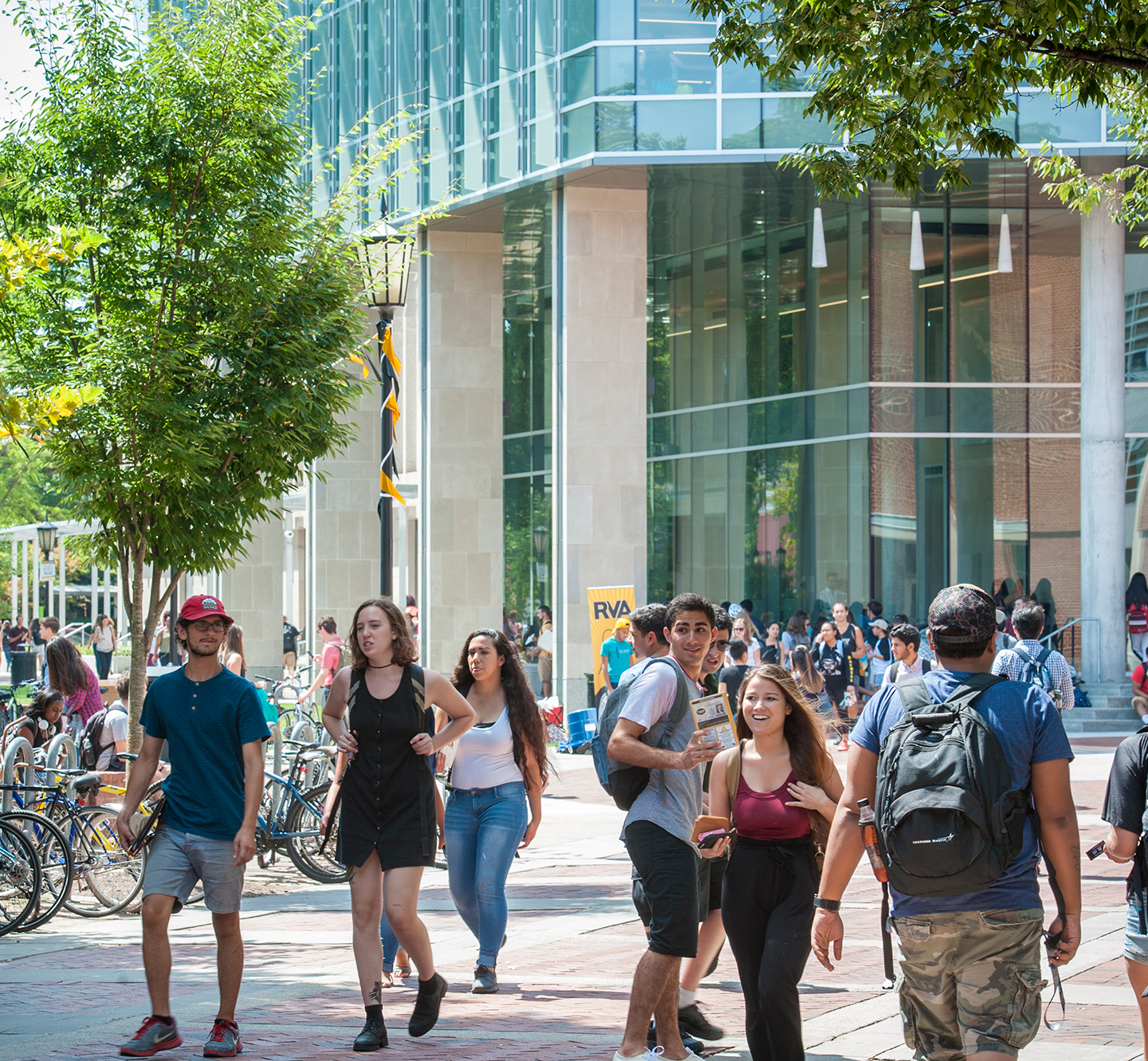 For example, a student planning a career in nonprofit administration could customize their ICS Minor coursework to include classes in Business, Computer Science, Philosophy, Management, Information Systems and English.Students walk through VCU's Compass area.
"An interdisciplinary minor like this one allows students to explore multiple areas of inquiry across the university," said Zach Hilpert, Director of University College's Interdisciplinary Studies Program. "At the same time, students can also tailor the minor to their specific needs–bringing together courses from all disciplines relevant to their career plans. With the introduction of this new minor, we are excited to see students individualize these highly-applicable skill areas to their own goals and interests."
A complete list of eligible courses for the ICS Minor can be found here.
The ICS Minor's final requirement is a one-credit capstone course where students will have the opportunity to reflect on how their ICS coursework has helped them improve and develop new skills across the eight career competencies.
Once a student declares the ICS Minor they are able to count previously-completed coursework toward the minor's requirements. Students must achieve a minimum cumulative GPA across all applicable courses to earn the minor.
For more information on the minor, students can visit interdisciplinarystudies.vcu.edu or email bis@vcu.edu.