New Peer Mentors offer F.I. Students Unique, One-on-One Support
By William Lineberry
University College Senior Communications Specialist
lineberrywd@vcu.edu

Katelyn Harlow knew that after she completed the core Focused Inquiry courses UNIV 111, UNIV 112 and UNIV 200 that she was starting to find herself and that Focused Inquiry was largely responsible for helping her develop as a writer and communicator.
That's why, when the chance emerged to become a Peer Mentor out of the Focused Inquiry Learning Lounge, Harlow jumped at the opportunity.
"I wanted to become a Peer Mentor when I reached UNIV 200 and truly felt the difference that F.I. courses had made in my own writing and communication," Harlow, an English major from Woodbridge, said. "I thought the position would give me a great outlet to encourage and uplift other students, while also using my background in the courses. I'm so grateful for the opportunities I have and for my ability to help others through the position."
Right before the onset of the COVID-19 pandemic in early 2020, University College and the Department of Focused Inquiry launched the Focused Inquiry Learning Lounge Peer Mentor program to help students take ownership of their Focused Inquiry coursework and have one-on-one support available through their peers.
Mentors, who have to have completed the three core Focused Inquiry courses, help their fellow students as they work through their Focused Inquiry coursework. They help their fellow students refine class presentations, correctly cite sources using MLA/APA, offer guidance on how to talk with a professor, share information about other VCU resources students can utilize and more.
Peer Mentors also faciliate a variety workshops on subjects ranging from time management to library research to public speaking where members of the greater VCU community serve as a guest speaker. Mentors also offer drop-in hours and in-person and virtual support sessions, manage an Instagram account, publish a weekly newsletter and host a podcast (the ReFILL).
"Our Peer Mentors play a vital role in supporting student learning," said University College Dean Constance Relihan, Ph.D. "They take the time--both in virtual and in face-to-face meetings-- to help students understand their assignments, strategize solutions to problems and articulate their academic goals. And because our Peer Mentors are former Focused Inquiry students, they can relate to students' concerns and meet them where they are."
I thought the position would give me a great outlet to encourage and uplift other students, while also using my background in the courses. I'm so grateful for the opportunities I have and for my ability to help others through the position.

-Katelyn Harlow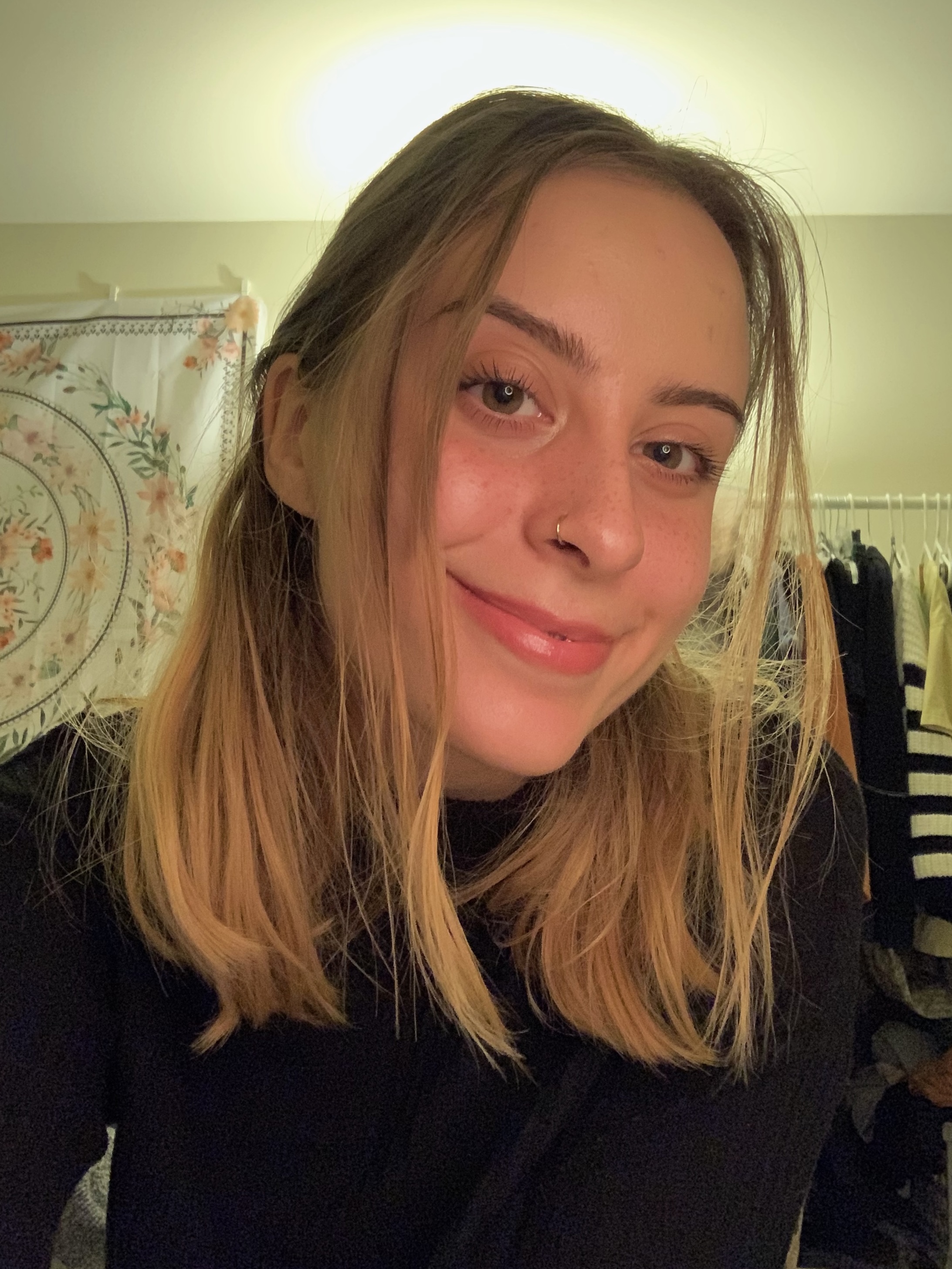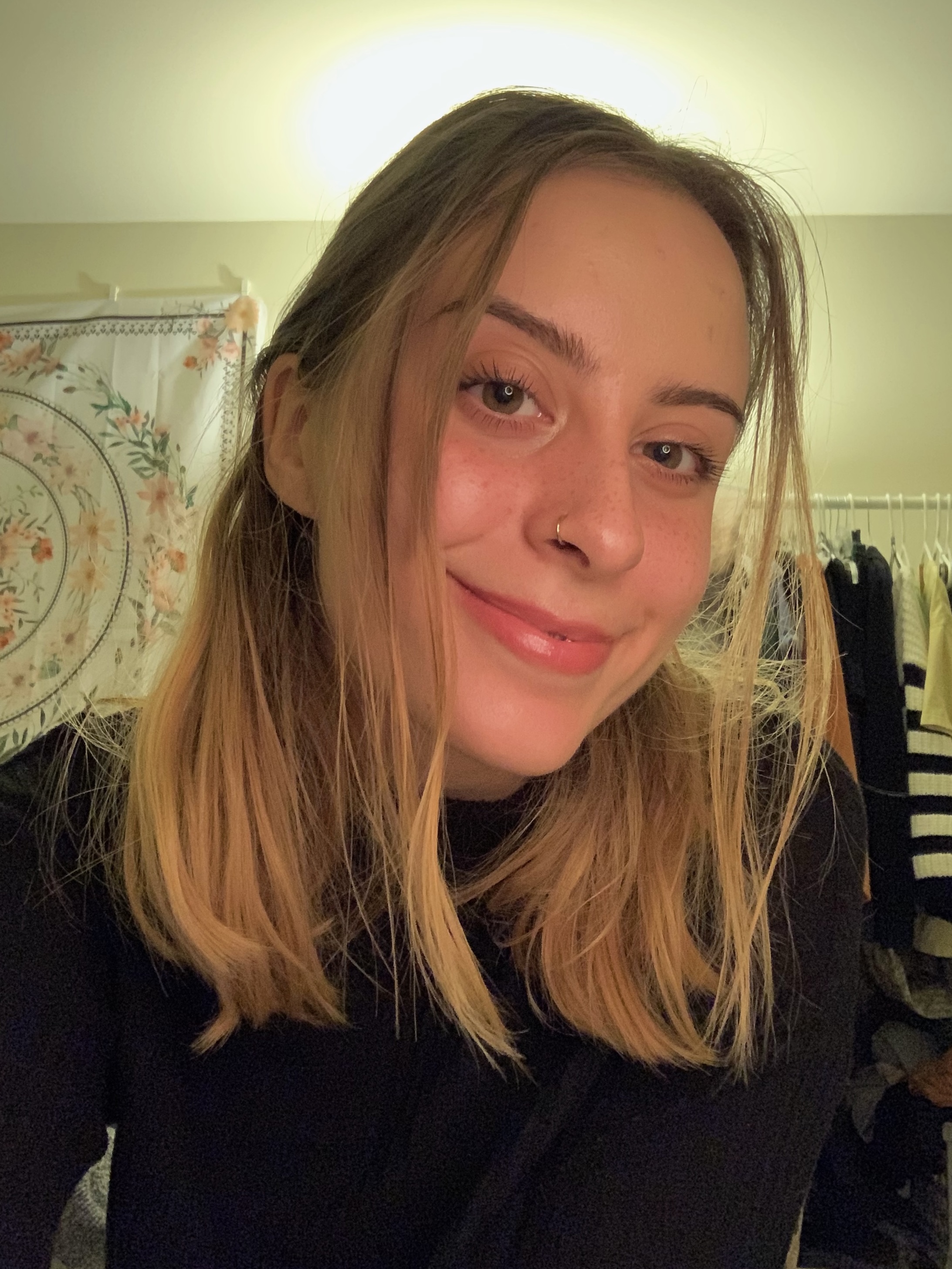 A Chance to Help and Learn
Harlow serves as the host of the ReFILL podcast where she covers a variety of subjects like how to avoid procrastination, how to find the right subject for an essay and also interviews current Focused Inquiry students about their majors and backgrounds.
Janelle Marie Chanchu, a biology major from Burke, Va., said serving as a Peer Mentor has given her the opportunity to see and learn about other students' interests and ideas.
"Something I enjoy the most about being a Peer Mentor is getting to read other students' papers or see their ideas for their assignments," Marie Chanchu said. "I find that the topics or ideas that many students bring to us are very interesting and creative."
Harlow echoed that sentiment and added that being able to witness students realize their potential and take ownership of their work has been one of her favorite things about being a Peer Mentor.
"I really enjoy working with students and seeing an improved sense of authority in their work, which I think is central to writing and to F.I.," Harlow said.
Mentors offer immediate support to their peers, but it's also in these roles that they have the opportunity to grow and develop as young professionals.
Marie Chanchu, who is responsible for running the Instagram for the FILL, credits her time as a Peer Mentor with helping give her the chance to work on a creative and collaborative team. Something that, she said, she had not been able to experience in a workplace before.
"Being a Peer Mentor has given me the opportunity to work with a team of people on a more collaborative level," she said. "Many of the jobs I've worked before were in sales and you don't really get to give input or do anything with your coworkers other than work the same shift as them.
Marie Chanchu also added that being responsible for an official brand social media account has given her real-world experience that has allowed her to express herself creatively and also allowed her to learn and grow as a professional.
"Running the social media has been a very enjoyable work experience and has become a creative outlet for me," she said. "It's taught me the importance of branding and using something such as alt text to make posts more accessible."
Serving as a Peer Mentor has shown Harlow the importance of finding yourself as a writer and student and the importance of what F.I. does for students early in their academic careers, she said.
"Being a Peer Mentor has reinforced the idea that there is no one 'correct' way of doing things, " Harlow said. "Each person's approach to writing is unique and affected by their beliefs, identities, creativity and past experiences. I think the beauty of F.I. as a whole is that it provides a smaller group of peers, a positive atmosphere for feedback, and an opportunity to hone your abilities as a writer and as a student."
To learn more about the FILL and Peer Mentors, visit here.
Being a Peer Mentor has given me the opportunity to work with a team of people on a more collaborative level. Many of the jobs I've worked before were in sales and you don't really get to give input or do anything with your coworkers other than work the same shift as them.

-Janelle Marie Chanchu