FILL Peer Mentor Reflects on Multiple Semesters of Helping Fellow Students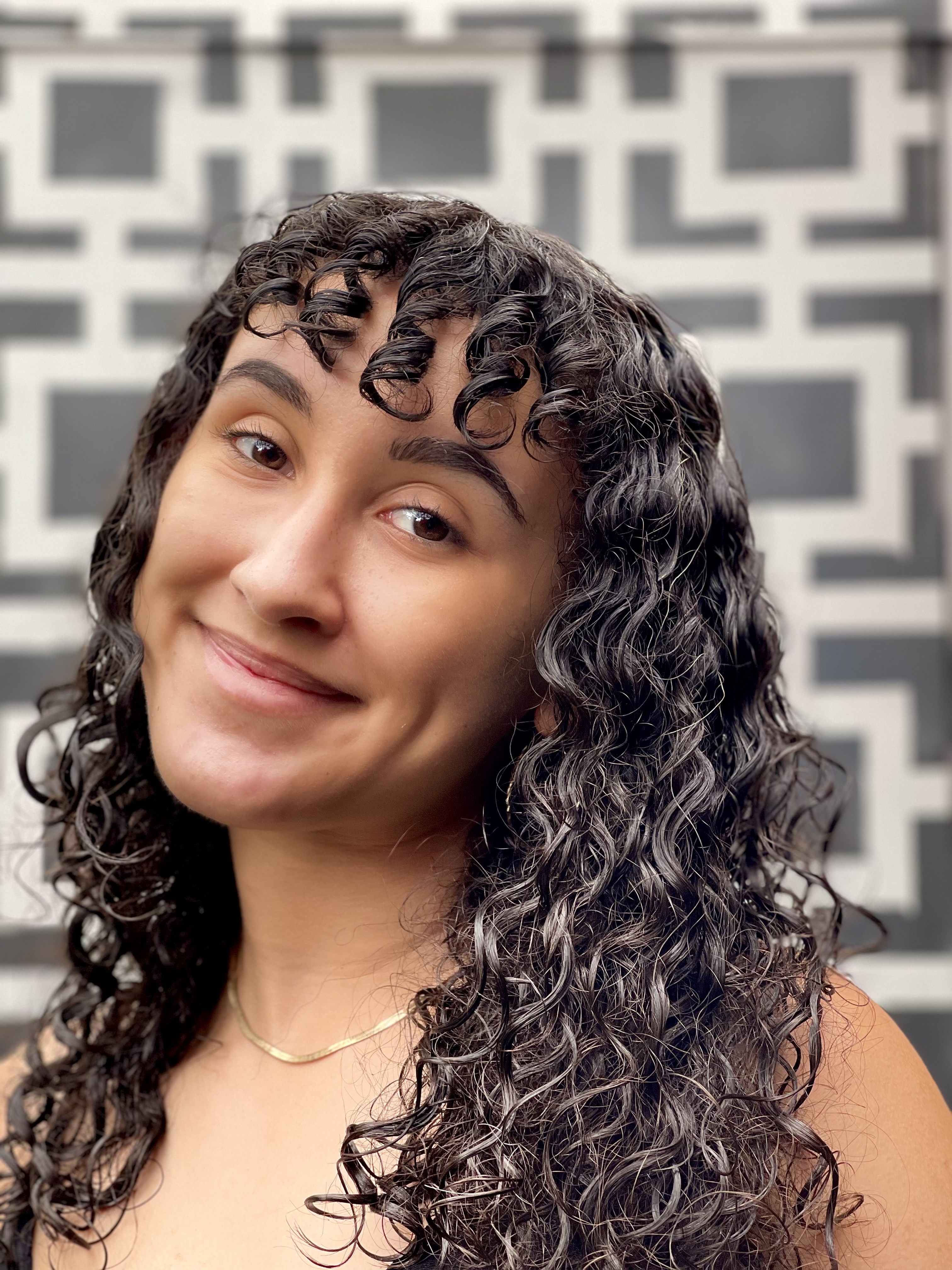 Q Hildebrand-Travis, a senior majoring in Social Work and a long-time Peer Mentor in the University College Focused Inquiry Leaning Lounge, answers some questions about her time as a Peer Mentor, what the role has given her personally and professionally and what's next for her after graduating this spring!
What has been the most rewarding part of being a Peer Mentor for you?
As a Peer Mentor, it has been especially rewarding having the opportunity to meet a diverse group of students and making connections with them. Oftentimes, I do not have the pleasure of meeting students who are majoring in fields such as music education, biological sciences or philosophy. However, as a Peer Mentor I am able to make these connections by working as a team on their Focused Inquiry assignments.
What is something that you feel you will take with you after graduating that you have learned from being a Peer Mentor?
A skill that I have learned and I will take with me further in life is the importance of developing and maintaining interpersonal relationships. As a Peer Mentor, I want to ensure students feel comfortable seeking assistance with their assignments, and I feel that can only be accomplished by building rapport. By maintaining these professional relationships, I have had the delight of working with the same students to achieve their academic and personal goals.
What is one instance where you feel like you saw the ability of Peer Mentors to help their fellow students?
One semester I worked with a student who felt discouraged when writing their final UNIV 200 research paper. After our second appointment focusing on this particular assignment, the student thanked me for the feedback and for helping them feel comfortable. I was surprised, because I felt that I had not done enough for the student. They proceeded to explain to me that the Peer Mentors gave them a space to voice their concerns without fear of judgment, and that has been a reminder of our ability as mentors till this day.
As a Peer Mentor, it has been especially rewarding having the opportunity to meet a diverse group of students and making connections with them.
What are your plans after graduating this semester?
Upon graduation, I will be deploying out of the country with the United States Army. Afterwards, I will begin the Advanced Standing Masters of Social Work (M.S.W.) program here at Virginia Commonwealth University. Graduating in this program will give me the opportunity to work in clinical spaces or to pursue roles in non-profit organizations. I have not yet determined my exact career path, but I am excited for what the future holds!
What is some advice you would give to younger students, or prospective students?
A piece of advice I try to live by is to set boundaries with yourself and others. It's OK to say "no" and to not overload yourself with too many tasks and responsibilities. Many students meet with me and describe symptoms of burnout, which is typically a direct correlation to not setting boundaries and lacking self-care routines. It's important to take care of yourself first so that you can give yourself the best chance to thrive personally and academically.
Is there anything else you would like to add?
Be true to yourself, be safe and explore the city of RIchmond as much as you can while you're here!