Focused Inquiry Instructor Receives Presidential Award for Community Multicultural Enrichment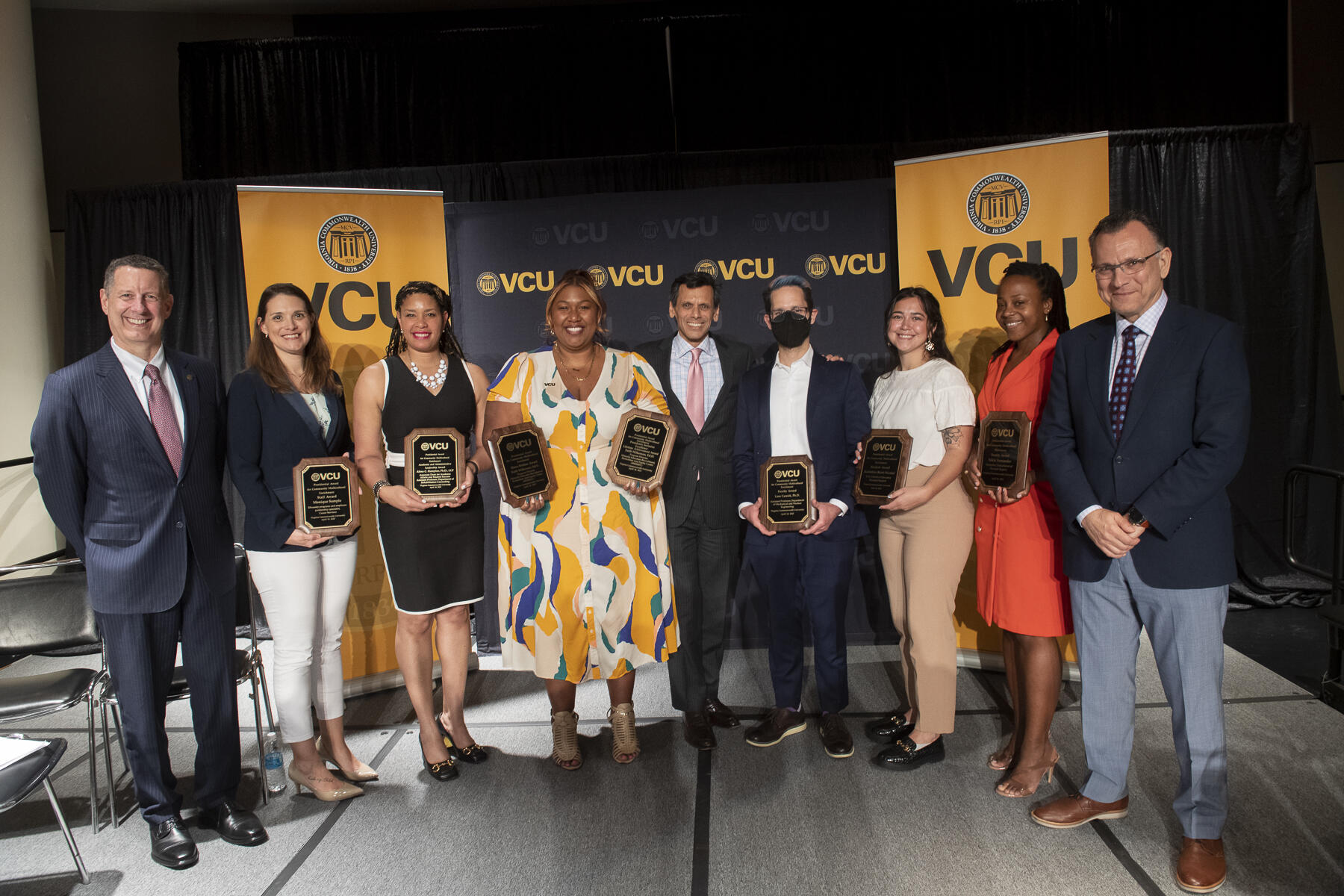 Nikki Fernandes, an instructor in University College's Department of Focused Inquiry, has received the Presidential Award for Community Multicultural Enrichment for faculty–one of the highest honors bestowed to faculty by the university.
Fernandes (pictured second from right) was awarded the PACME for a program she created called "The Warmth," a reading and writing intensive program for young black thinkers between the ages of 18 and 25. Fernandes, who has taught in Focused Inquiry since 2017, is the first faculty member in Focused Inquiry to receive a PACME.
"Nikki has constructed a sustained mentorship program, and the presence of Warmth participants in the room today is a testament to the long-lasting impact of that work," said Katie Logan, associate professor in the Focused Inquiry.
PACME awards have been given to faculty, staff and students annually since 1993. The awards, recognize individuals at the university who have made "contributions with regard to promoting civility, building community, establishing cross-cultural initiatives, advocating equity and nurturing a welcoming and inclusively excellent environment" at VCU and in the Richmond community.
Fernandes received her award at a university ceremony on April 18.