Common Book Keynote to be Held Virtually
The VCU Common Book keynote lecture with Elizabeth Rush, author of "Rising: Dispatches from the New American Shore," scheduled for Wednesday, October 13 will be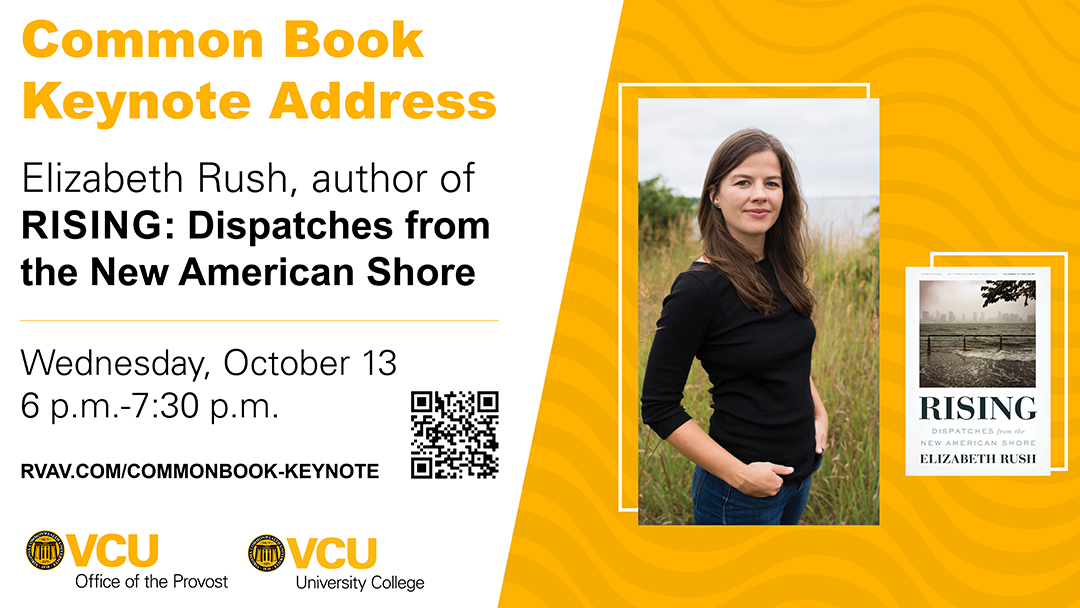 held virtually.
The keynote was originally to be held at the VCU Siegel Center with a virtual streaming option available to people who wished to attend remotely. University College administration and the Office of the Provost, to better align with COVID-19 safety protocols, made the decision to only offer a virtual attendance option for Rush's keynote address.
Attendance at past in-person VCU Common Book keynote addresses has averaged more than 1,000 attendees.
Rush will deliver her address from 6 p.m.-7:30 p.m. on Oct. 13. The virtual keynote address is free and open to all VCU students, faculty, staff and the public. No registration is required beforehand. To access the livestream, visit rvav.com/commonbook-keynote
Rush will still visit VCU's Monroe Park Campus, where she will speak about "Rising" and her writing process with small groups of students enrolled in Focused Inquiry courses. Rush will also virtually present awards to this year's Cli-Fi Contest winners, which asked students to submit creative work that imagines what future climates will look like.
Questions about the event can be sent to commonbook@vcu.edu.