Five Students Named Winners in Common Book's Creative Contest
The Common Book Program has named five students as winners in the Cli-Fi Creativity Contest, which asked students to create a piece of art inspired by this year's Common Book "Rising: Dispatches from the New American Shore" by Elizabeth Rush.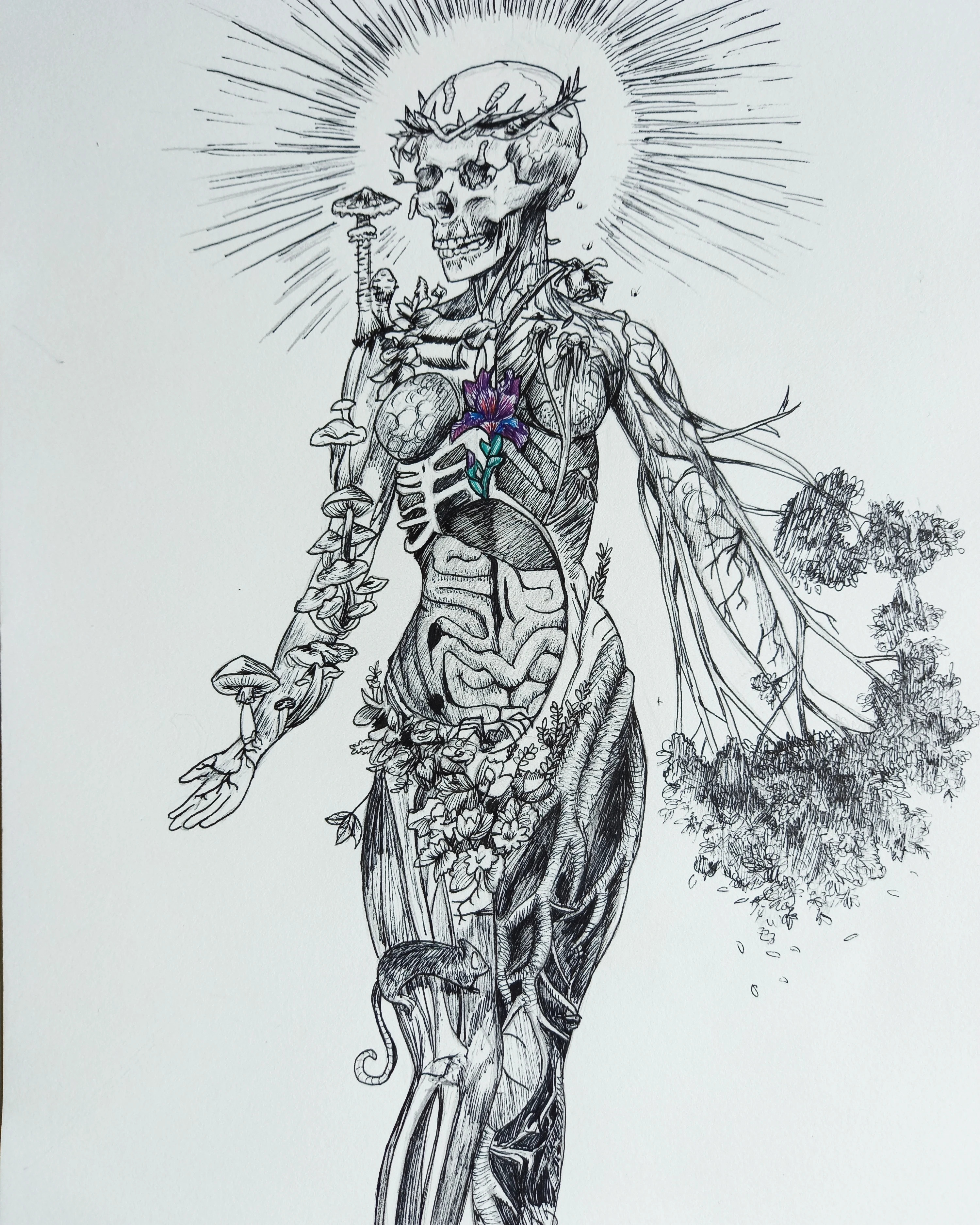 Students were asked to imagine what future climates would look like and conveyvision through a piece of art. Students submitted songs, videos, compositions and visual art.
The winners and their entries are:
Kristin Fiorvanti: "Imagining Climate Futures"
Category: Multimodal Composition
Megan Tracy: "Tides of Time"
Category: Video
Izze Sheppard: "WHAT AM I SUPPOSED TO DO WITH THIS INFORMATION"
Category: Multimodal Composition
Katelyn Harlow: "Quick"
Category: Song
Annabelle Starr: "Empathize" (pictured to the right)
Category: Visual art
Winners were selected by the Common Book Planning Committee, which consists of faculty from the Department of Focused Inquiry.
"We were incredibly impressed by the talent and inventiveness of our winners' entries," said Hilary Levinson, assistant professor in the Department of Focused Inquiry and Common Book Planning Committee member. "We received many wonderful entries, and we look forward to sharing them in a digital archive. We thank everyone who submitted for their effort and creativity."
Common Book Author, Elizabeth Rush, will deliver a virtual keynote address Wednesday, Otober 13 from 6 p.m.-7:30 p.m. The address is free and requires no registration beforehand. All VCU students, faculty, staff and the general public are encouraged to attend.